Services
Save hundreds of hours researching, testing and spending money on tools you may not need. Working together with you and your team, we will achieve the goals set. Have the peace of mind that someone is taking care of your project.
Start NOW your project
Save hundreds of hours researching, testing and spending money on tools you may not need. Hire a consulting session for a quick interview. We will analyze your project, you will know where to start and what the technology market has available for you. Put the focus on your product and get out before your competition.
Your cross-platform web/application
Choose on which devices or platforms you want your application to be distributed. With a single development and adding small adaptations you can create your application for different devices saving time and money.
High performance
Did you know that if your web application takes between 1 and 5 seconds to load, the probability of quitting increases to 90%? This means that customers who might have been regular buyers won't even see your product. Don't let a good idea stop working for just a couple of seconds. Take advantage of maximum performance technologies.
Agile Development
Don't wait months to be able to test your own product, decide the scale of your project and together we will define a constant delivery plan in which you will be able to test a functional version. Your feedback is more than welcome, in each delivery you will have the possibility to evaluate if the expectations marked at the beginning of the project are fulfilled.
Projects
You can consult a selection of our projects, feel free to test them from any platform, device and connection.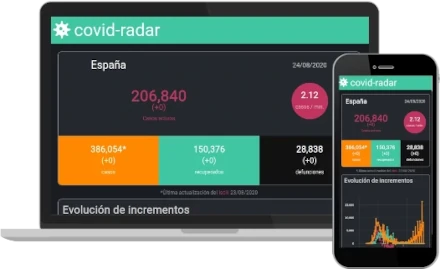 Covid Radar
A simple predictive and tracking model for COVID19 cases in Spain
View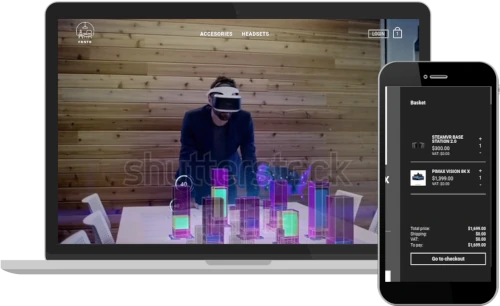 E-Commerce
Don't lose a single sale. With our totally customized e-commerce, you will be able to sell all kinds of products and manage them yourself.
View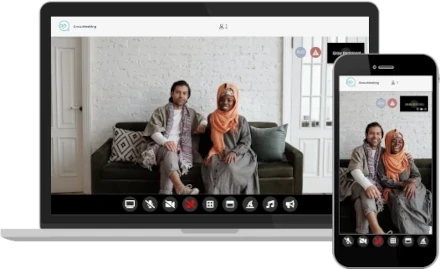 Grow Meeting
Multi-platform videoconferencing service with custom actions between users in real time
View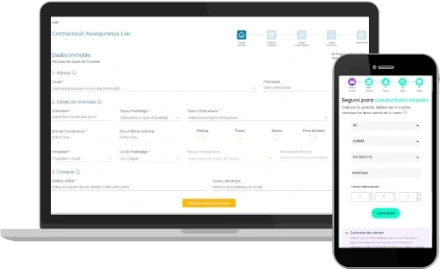 Insurance contract platform
This platform is highly adaptable to different products/services because its conception has been thought to be a generic and customizable solution.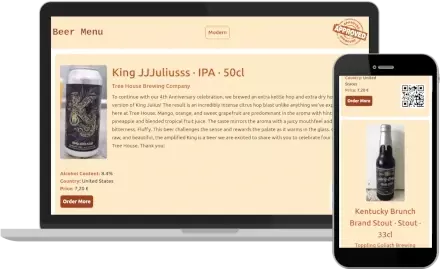 Quick and easy QR Menu
Your custom QR Menu, where you can add, modify and delete products, images and prices from a simple excel
View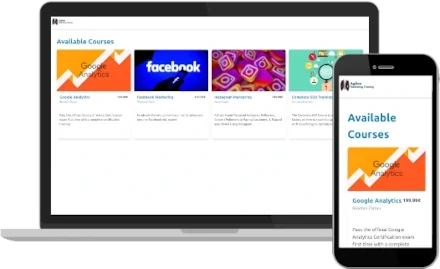 Training platform
Add, edit and delete courses easily without worrying about infrastructure and technology changes, integrated payment platform, highly customizable design
View